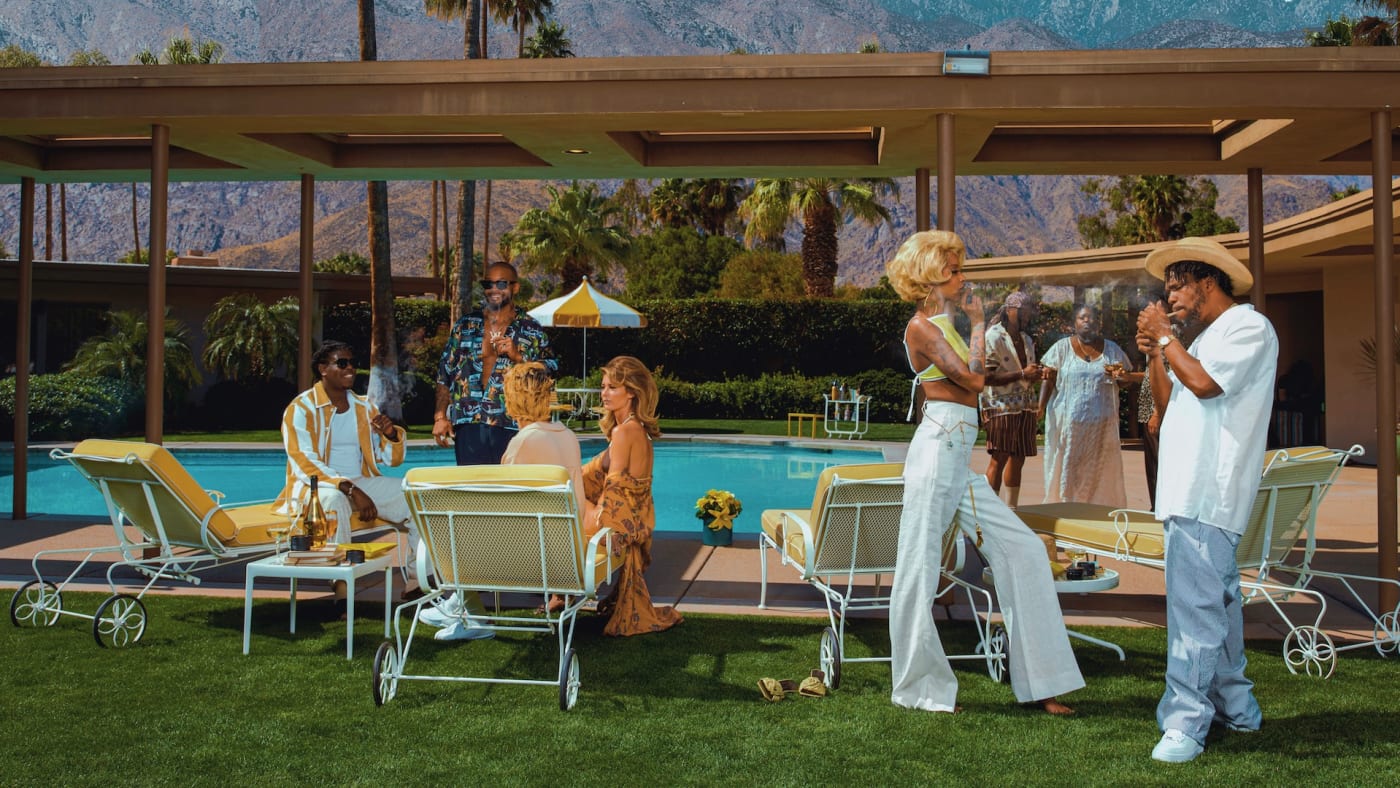 Jay-Z revealed the latest ad campaign for his new cannabis line Monogram. Shot by famed video director and creative Hype Williams, the campaign is a play on the iconic work of Slim Aarons. The photos were shot at the legendary Frank Sinatra House in Palm Springs.
"The perception around cannabis has shifted a lot since the 20th century," Williams said in a press release. "If you were to ask me and my peers how we'd define the good life today, weed would definitely be a part of it. Whether we're smoking to inspire creativity or to celebrate an achievement, cannabis has a rightful place in modern day culture. HOV has a vision for the industry that he's bringing to life through MONOGRAM. His focus for this campaign was to showcase how beautifully cannabis fits into the good life today, and I am honored to be a part of it."
The campaign, styled by Highsnobiety fashion director Corey T. Stokes, stars rapper Currensy,  influencer/designer Aleali May, model Slick Woods, culinary expert Ghetto Gastro, and Grammy-nominated Chika.