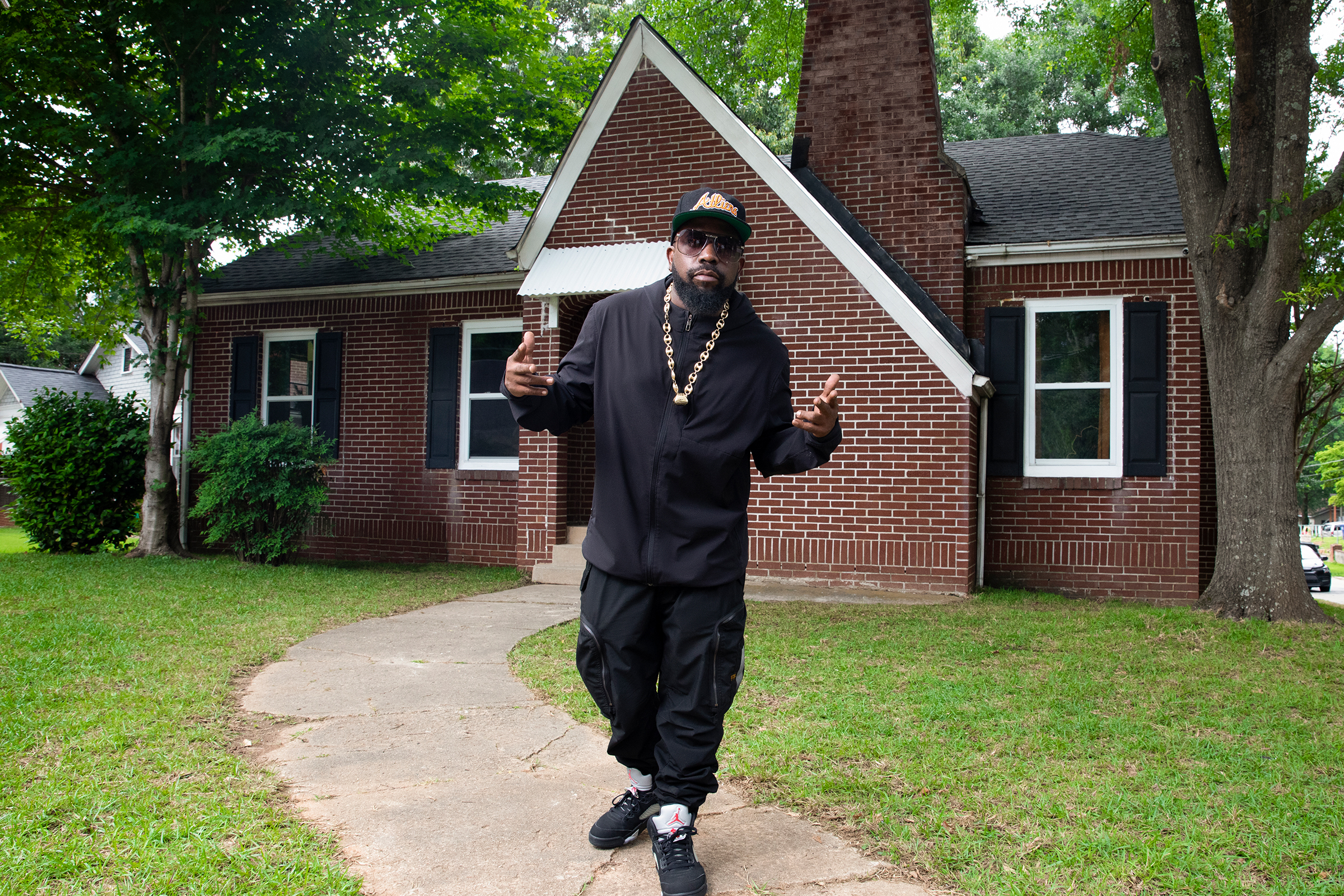 In celebration of Black Music Month, Big Boi of the iconic Atlanta rap duo Outkast has listed the Dungeon Family house for $25 a night on Airbnb. The Dungeon Family house was named after the basement studio where Big Boi, André 3000, Goodie Mob, production and songwriting team Organized Noize, which included Sleepy Brown and much more, made some of their most successful records.

Big Boi will host three overnight stays at "The Dungeon" occurring on June 29, July 1, and July 3 for only $25* a night – in honor of the 25th anniversary of Outkast's release of "ATLiens." During their stays, guests will be steeped in the Atlanta community and hip-hop history, with experiences including:
Guided access to the basement of the house, a '90s relic where Outkast and Goodie Mob recorded some of their breakout hits. The walls still bear the signatures of the artists who got their start there!
Kicking back and playing records in rooms styled to commemorate key Atlanta locations that inspired The Dungeon Family's tracks.
Access to a state of the art in-home studio, outfitted with Yamaha audio equipment.
Arriving in style with local transportation (within Atlanta city limits)** to and from the house in an Escalade.
Discovering surprises throughout the house that are remnants of The Dungeon Family's illustrious past and lasting impact on music today.
Airbnb will also make a one-time donation to Atlanta Public Schools Music Department to expand resources and increase access to music education for kids aged K-12th grade.