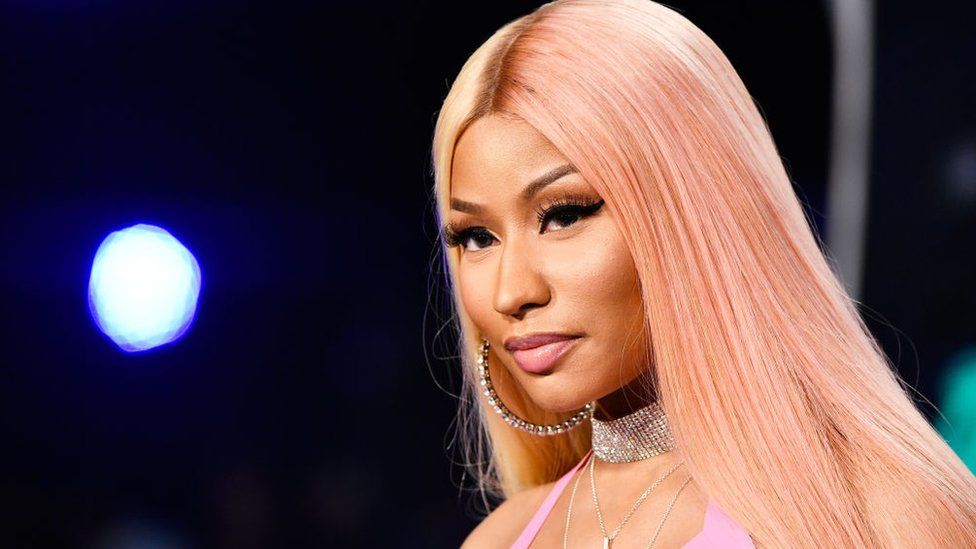 Nicki Minaj is currently seeking new management. The artist is in negotiations with SALXCO, the management company headed by Wassim "Sal" Slaiby, for representation, according to Variety.
Minaj was previously managed by Irving Azoff at Full Stop Management, home to Lizzo, Roddy Ricch, Gwen Stefani, among others.
If she joins SALXCO she will be added to the company roster of current clients that includes the Weeknd, Doja Cat, French Montana, Bebe Rexha, Ty Dolla $ign Sean "Diddy" Combs, Swedish House Mafia and M.I.A.
Nicki made current headlines after she tweeted that she has not been vaccinated against COVID-19, and that she contracted the virus when she was getting ready for the MTV Video Music Awards.
She added that she chose to opt out of attending the Met Gala this year in order to do her own research on the COVID vaccine. "They want you to get vaccinated for the Met. if I get vaccinated it won't for the Met," she wrote. "It'll be once I feel I've done enough research. I'm working on that now. In the meantime my loves, be safe. Wear the mask with 2 strings that grips your head & face. Not that loose one."
She then tweeted that a friend of her cousin's in Trinidad got the vaccine and said he "became impotent."
The new management would defiantly need to do some damage control as her tweets were taken out of context.