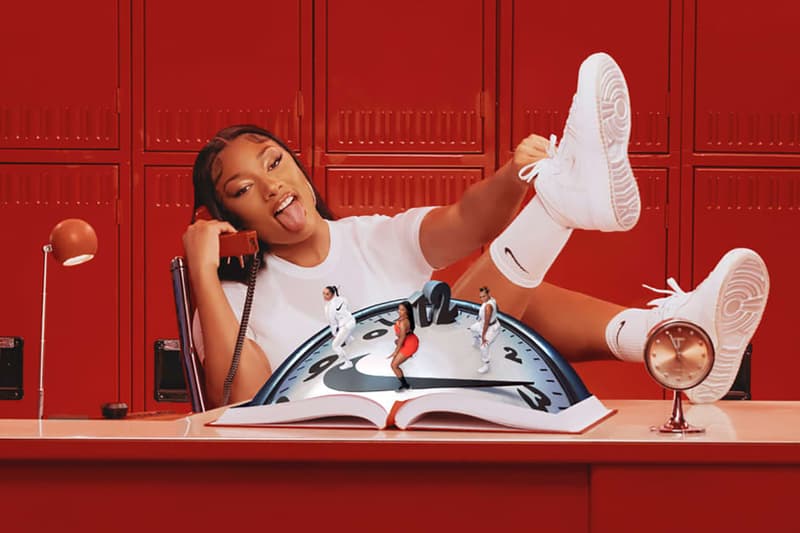 Megan Thee Stallion has partnered with Nike for its latest "Play New" campaign.
For this new initiative, "Hot Girl Meg" dives deeper into her fitness journey and encourages her fans to define sports in their own personal way. "Dance is my sport", she says. "Performing is my sport. Rapping is my sport. And if you think this don't take no work and no effort and no sweat, you're wrong."
In an effort to inspire her supporters to get up and get active, she partnered with Nike trainer Tara Nicolas on a series of Nike Training Club workouts. "I like the fact that Hotties get to see me go through my struggle," Meg says. "It's realistic for you to want to give up. It's realistic for you to not want to eat this today. It's just really about discipline."
Megan joins fellow artist Travis Scott, Drake and Kendrick Lamar who also worked with Nike in collaborations and partnerships.
Check out the commercial for the New Hotties below.