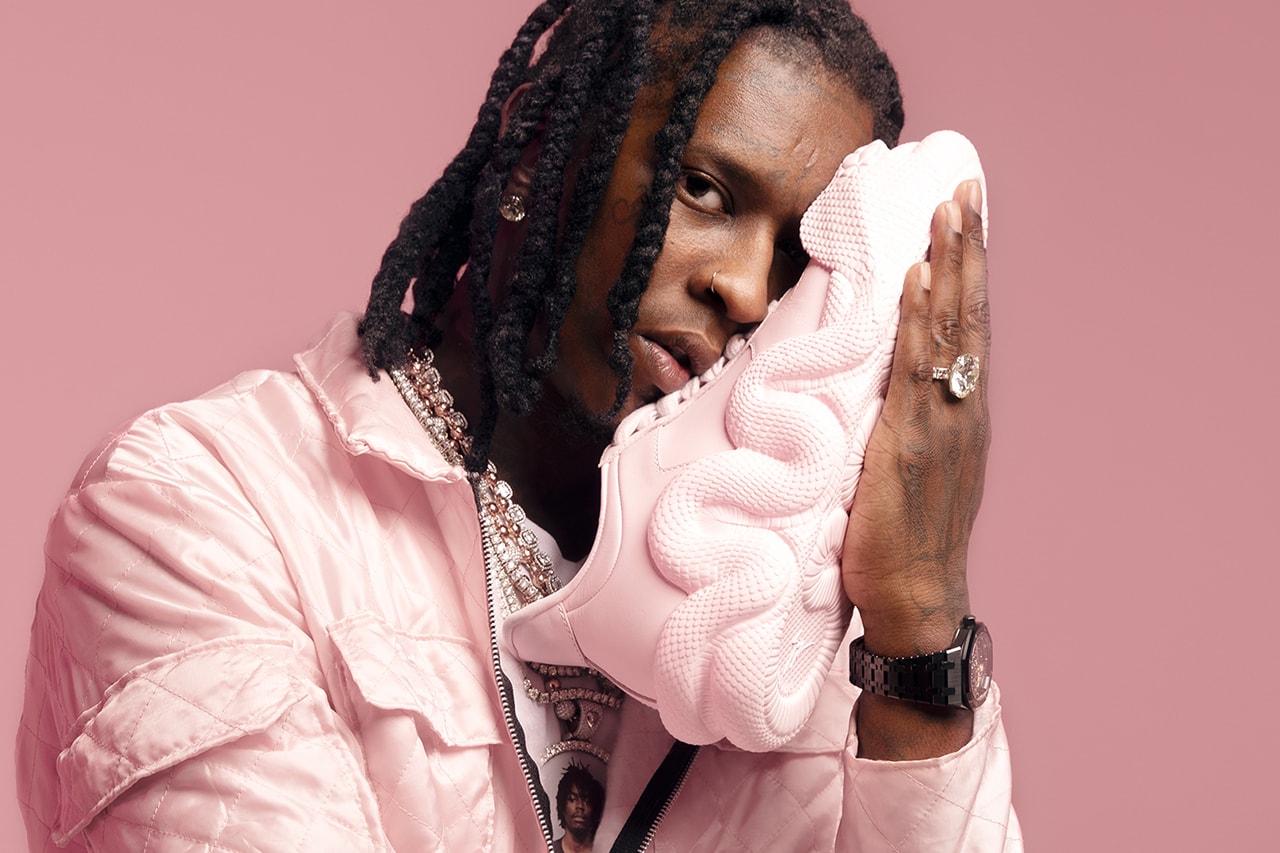 Young Thug introduces the latest Giuseppe Zanotti sneaker COBRAS in a new campaign.
Speaking on Zanotti's collection Thug explains, "He's got the Italian style thing down but knows how to change it up and layer in the unexpected, the street. It's fire."
The luxe leather, low-top sneaker has a 3D cobra with crystal-set eyes wrapped around the midsole reappearing on the outsole, with the Giuseppe Zanotti's iconic signature features on the lace tag and tongue. As well as an abstract heel and perforated toe box.
The COBRAS sneaker arrives in four colorways: pink, red, black and white.
"I have always loved the symbolism of the snake," says Zanotti. "It is a powerful and dynamic motif I have explored in many collections, but never before on a sneaker."
Check out the video below.